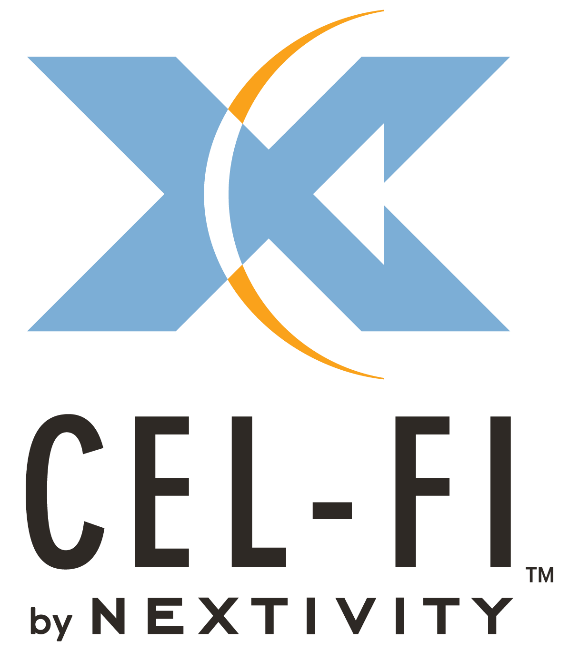 The most advanced technology for improving cellular coverage
The Cel-Fi product line is the best solution on the market for addressing the universal challenge of poor cellular coverage in the office, at home, or on the road. Unconditionally network safe, with an exceptional coverage footprint and Carrier approved for 3G/4G/LTE voice and data.
Cel-Fi QUATRA
Cel-Fi QUATRA is an Active DAS Hybrid that solves the problem of spotty cellular coverage, poor voice quality, dropped calls and dead zones. It is an affordable, all-digital, scalable solution aimed at middleprise buildings. It provides uniform, high-quality cellular signals throughout a building.
.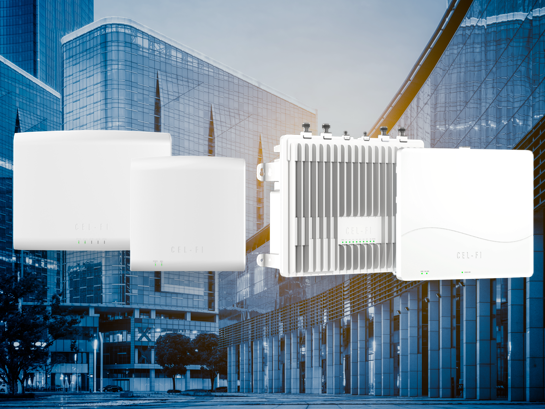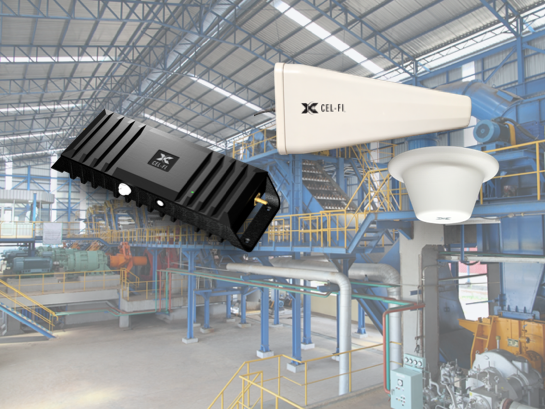 Cel-Fi GO+ X
Cel-Fi GO+ X leverages the award-winning Intelliboost signal processing to deliver the industry's largest coverage footprint with the best voice and data wireless performance. This makes it the ideal solution for factories, warehouses and other large indoor areas.
Cel-Fi PRO
Cel-Fi PRO improves 3G, 4G, and LTE cellular service by eliminating dead zones and dropped calls. With 100 dB of gain, Cel-Fi PRO will not only improve cellular service across four (4) concurrent bands, it will also reduce your cell phone's power requirements and extend its battery life. Cel-Fi PRO covers up to 13,000 ft2 (1,200 m2) of indoor space per system. Cel-Fi PRO systems feature an LCD color interface, are fully self-contained and self-configuring, and require no external antennas or wiring. Simply plug it in to boost indoor cellular coverage.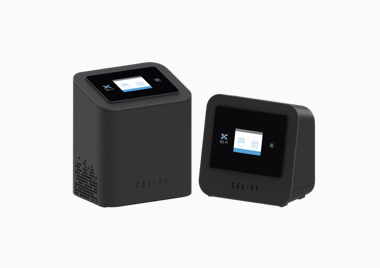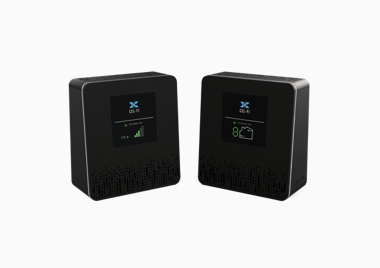 The Cel-Fi DUO/DUO+
The Cel-Fi DUO/DUO+ are designed to dramatically improve HD voice and data coverage in up to two bands for 3G/4G/LTE for consumers while significantly improving network. Good things do come in small packages: With 3G/4G/LTE support, Cel-Fi DUO/DUO+ are compatible with the highest data services application available. All new patented echo cancellation algorithms enable Cel-Fi DUO/DUO+ to offer even higher signal levels throughout the coverage area than before.
Cel-Fi PRIME
Improve 3G and 4G LTE cellular service, eliminate dead zones, and dropped calls with Cel-Fi PRIME. With 80 dB of gain, Cel-Fi PRIME will not only improve cellular coverage, it will also reduce your cell phone's power requirements and extend its battery life. PRIME offers plug-and-play cellular coverage for a room, storefront, kiosk, apartment or similar space, enabling clear and reliable connections within the coverage area – approximately 1,000 ft2 (100 m2). In an open space, the coverage bubble can be much larger.